Neverland Co.
Neverland Company was a Japanese video game developer founded in 1993. They were most famous for the Lufia and Rune Factory video game series. The company filed for bankrupty in 2013.
Games developed by Neverland Co.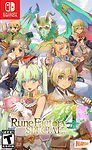 Rune Factory 4 Special
July 25, 2019

Feb. 25, 2020

Feb. 28, 2020
It was a long wait after the announcement, but XSEED Games announced on Twitter in January 2020 that Rune Factory 4 Special will have dual audio support.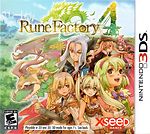 Rune Factory 4
July 19, 2012

Oct. 1, 2013

Dec. 11, 2014
The original western version of Rune Factory 4 for 3DS only had English voices.