Marvelous Inc.
Marvelous Inc. (previously also known as Marvelous AQL) is a Japanese video game developer and publisher.
Games published by Marvelous Inc.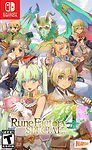 Rune Factory 4 Special
July 25, 2019

Feb. 25, 2020

Feb. 28, 2020
It was a long wait after the announcement, but XSEED Games announced on Twitter in January 2020 that Rune Factory 4 Special will have dual audio support.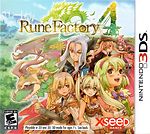 Rune Factory 4
July 19, 2012

Oct. 1, 2013

Dec. 11, 2014
The original western version of Rune Factory 4 for 3DS only had English voices.
To keep the size of this page down, this section doesn't include games where Marvelous Inc. was also the developer of the game.